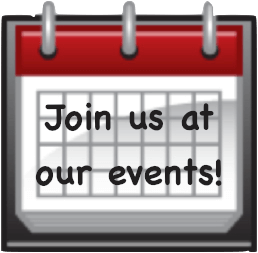 BATW meetings are normally held the third Saturday of the month at 10 a.m., with a short business meeting followed by a presentation and/or a tour related to the location. Occasionally the date is changed because that date is too close to a holiday (particularly in December), or because an evening meeting is scheduled.
Members: Please RSVP through your invitation – and bring a printout of your confirmation or smartphone to the meeting.
Non-members thinking of joining BATW: You are welcome to attend a meeting as our guest (except for meetings classified as Members Only). Let us know of your interest in advance by emailing ExecutiveDirector@BATW.org.
Here are the plans thus far for another outstanding year! (Note the coordinator's email address below each listing.)
Holiday Party, December 2016
Monthly General Meetings 2017
December 10, 2016 – Holiday Party, hosted by Palm Springs CVB, at Mourad Restaurant, 140 New Montgomery, San Francisco. Details to follow.
January 21, 2017 – Annual membership meeting; introduction of new Board; members read from Taste of Travel. This meeting will probably take place at The Diamond on Pier 45. Suzie Rodriguez (suzierod@gmail.com)
February 18 – BATW Awards Contest at Book Passage in Corte Madera. Karen Misuraca (kmworld@vom.com)
March 18 – Sustainability and commitment to community, held at the Hilton San Francisco Union Square. Molly Blaisdell (molly@hooklineandthinker.com)
April 15 – Twitter guru Chris McGinnis at Presidio Officer's Club, plus tour of new Presidio Visitor Center, San Francisco. Lee Daley (literalee@yahoo.com)
May 20 – Location/program to be determined. Judith Horstman (judithhorstman@comcast.net)
June 17 – A celebration of San Francisco's Castro District. Jim Gebbie (jimgebbie@aol.com)
July 15 – Location/program to be determined. Carole Terwilliger-Meyers (traveluv@berkeleyandbeyond.com)
August 12 – A jam-packed experience in Fairfield. Wendy VanHatten (wvanhatten@gmail.com)
September – To be determined.
October – To be determined.
November – The bi-annual Corporate showcase. Details and exact date to follow.
December – Annual Holiday party at the Parc 55 Hotel. Lee Daley/Molly Blaisdell. Details and exact date to follow.
PAST MEETINGS: 2016
January 16 – Annual General Meeting, BATW Book Launch – Fort Mason, San Francisco
suzierod@gmail.com
February 20 – Sonoma County Coast at the Jenner Inn, presentation by Sonoma County Farm Trails
suzierod@gmail.com
March 19 – Tourism and Climate Change Panel, Hakone Estate and Garden in Saratoga
kmworld@vom.com
April 22-23 – Yosemite/Gold Country meeting and press trip.
ashokakhanna@gmail.com
May 21 – Meeting, lunch, outdoor adventure, beer tasting in Richmond
stuartewilson@earthlink.net
June 18 – Presentation (Costa Rica, selected Caribbean islands) and brunch at the SF Ritz-Carlton, with 3 new Chrysler automobile models on display for BATW members.
tomwilmer@aol.com
July 9 – Travel photography in compelling outdoor venue (Gulf of the Farallones visitors Center in the Presidio), with instruction, critique, and possibly having the best photos taken that day posted on the website. Please note that this meeting takes place on the second Saturday rather than the usual third Saturday.
bill@scull.net
August 20 – BATW is on summer vacation this month – no meeting.
September 17 – 96.5 KOIT radio personality Charly Kayle will give a presentation on how you can get the most out of social media. Taiwan Tourism will also give a short presentation and discuss possible press trips. We'll be meeting at the Mechanics Institute on Post St.
suzierod@gmail.com
October 22 – Francis Ford Coppola Winery, Geyserville. Great wines, a movie gallery that holds Don Corleone's desk from The Godfather (and Coppola's Oscars), and more. Details coming soon.
wvanhatten@gmail.com
November 19 – BATW's award-winning book designer, Jim Shubin, will explain the process of producing an independently published book. Members who have self-published are encouraged to bring copies of their books to display and sell. We'll be meeting at the Gulf of the Farrallones Visitors Center in the Presidio.