Links to Recent Member Articles
Cusco to Pisac in the Sacred Valley of the Incas
Story and photos by John Sundsmo
In Cusco, Peru (elevation 11,152 ft.): As we walked into our Cusco hotel lobby, Javier, the manager, greeted us in excellent English, "how was your flight from Lima?" I answered, "Fine, just a few bumps and an amazing view as we landed. I can see why it was called the Sacred Valley of the Inca. " "Yes, the valley is beautiful this time of year but a month ago everything was very green. The view from our rooftop garden is very good. Will you have some tea? We recommend a special tea to help with the altitude." ( https://www.travelexaminer.net/cusco-to-pisac-in-the-sacred-valley-of-the-incas )
Hvar Island, Jewel of the Adriatic
Story and photos by Stephanie Levin.
If you're traveling to Croatia, and have only time for one island, set sail to Hvar Island. The longest of the 1185 Croatian islands dotting the Adriatic Sea, Hvar Island is a feast for the senses. Vineyards abut ancient olive groves; scented pines and lavender blanket fertile hillsides; and fabled towns stake out history on limestone cliffs. Stone houses studded into the limestone hillsides, connected by small bridges that date back centuries, grace the entire island. No matter where you park yourself on the island, you'll be enchanted by the cobalt-colored Adriatic Sea kissed by hours of sunshine. To fully appreciate the island give yourself what we have precious little of these days…time. ( https://www.travelexaminer.net/hvar-island-jewel-of-the-adriatic )
A Mekong River cruise aboard RV AmaDara
Story by Carol Canter with photos by Carol Canter and Jack Heyman.
On a Mekong River cruise, we meandered along Asia's "Mother River," from Vietnam into Cambodia in late March aboard the AmaDara, visiting floating markets and riverside villages where houses rise on stilts. We moored overnight in Phnom Penh, Cambodia's capital city once considered the "Pearl of the Orient." Along the way we passed fishing boats of every stripe, fruit orchards and fish farms, pagodas and rice paddies–all sustained by the ebb and flow and unparalleled biodiversity of Southeast Asia's longest river. Even as we ventured forth to visit a glorious gilded palace, historic Buddhist monastery, and small craft workshops producing silk, copper, candy or woven rattan mats, we relished the return to the air-conditioned comfort of our beautiful AmaDara, greeted with a chilled hand towel and a cold drink. AmaWaterways' new ship–its woodwork gleaming and staterooms spacious–was launched in mid-2015 to cocoon its 124 passengers in comfort on a  seasonal 7-Night Mekong River cruise between Ho Chi Minh City (Saigon) and Siem Reap (gateway to Angkor Wat), on journeys billed as "Vietnam, Cambodia and the Riches of the Mekong."  Rich it was. ( https://www.travelexaminer.net/a-mekong-river-cruise-aboard-rv-amadara )
When Rivers Are Granted Legal Status as Persons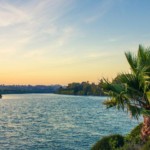 Story by Diane Covington-Carter
Members of New Zealand's indigenous Maori tribes have always regarded themselves as part of the universe—at one with and equal to the mountains, rivers, and seas. On March 15, 2017, after 140 years of negotiation, they helped a long-revered river, the Whanganui, gain "legal status as a person." This means that polluting or damaging the river—New Zealand's third longest—is now legally equivalent to harming a human. ( https://www.sierraclub.org/sierra/green-life/when-rivers-are-granted-legal-status-persons )
Scenic Drive: California Central Coast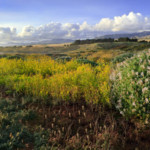 Story by Donna Peck
Thinking about hitting the road with the top down? But wait. The stretch of Highway 1 north of Ragged Point is closed until September 2018. Is there a scenic detour? You bet! So don't cancel your plans to make the classic road trip from northern to southern California. Just do it in sections. Head south on Highway 101 to Paso Robles, turning west onto Highway 46. Soak up the passing views of hilltop winery estates, rows of dewy-green vineyards, and arrive at the Pacific in time for dinner. Planning will be a breeze if you follow this guide. This weekend imagine yourself eye-to-eye with the pounding surf. ( http://www.celebrationtraveler.com/2017/scenic-drive-california-central-coast )
Paris Progressive Supper and Moveable Feast
Story and Photos by Jacqueline Harmon Butler
Ernest Hemingway called Paris a "movable feast," and I have always agreed with him. On my last night in Paris, I decided to have my own movable feast—a progressive supper, with each course in a different restaurant. I wanted the restaurants to be within walking distance from one another, the last one near my hotel in the 6th arrondissement. I was feeling a bit lonely and disappointed that I hadn't fallen in love with anyone this trip. I had already told my friends back home that this time I would meet that "special someone" while in Paris. Now, here I was, my last night in town, and still alone. ( https://www.travelexaminer.net/paris-progressive-supper-moveable-feast)
Conservation Lessons from a Still-Wild River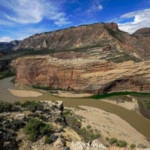 Story by Erin Van Rheenen
I recently rafted a river that wouldn't exist if not for a crucial conservation win back in the 1950s. The Yampa is the last major free-flowing river in the seven-state Colorado River Basin. It's still wild because conservationists fought tooth and nail against its damming. Drifting along the river, gazing up at sheer canyon walls, I wondered: Could that old fight shed any light on today's battles? ( https://thehumanist.com/magazine/september-october-2017/up-front/conservation-lessons-still-wild-river-known-spread-word-get-creative)
Story and Photos by Carole Terwilliger Meyers
Here are some collective nouns for animal groups, each illustrated with a photograph. Some are odd. Some are familiar. And some are funny. The oldest date back to hunting terms. How many more do you know? (http://berkeleyandbeyond.com/Way-Beyond/Miscellaneous/Animal-Group-Names/animal-group-names.html )
A Garden-Loving Traveler's Guide to Portland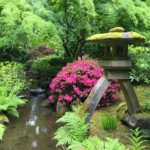 Story and Photos by David Laws, Santa Rosa Press Democrat, August 22, 2016
The landscape artists of Portland have crafted prize-winning gardens that glow with color and style even under the often overcast, damp and drizzle endemic to the "City of Roses." (http://www.pressdemocrat.com/lifestyle/5900539-181/a-garden-lovers-guide-to?artslide=3 )
Lake County:  Northern California's Sweet Spot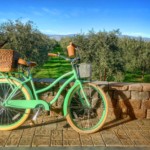 Story and Photos by Lee Daley
Drive a few hours north of downtown San Francisco and a different world awaits. On a recent weekend getaway, my city stress lessened and lessened, almost in layers, and finally just plain disappeared once my amble north landed in the land of lakes, aptly named Lake County. With dormant winter chill now giving way to warmer, sunnier days, I found a haven of rolling hillsides and emerald green valleys nestled in the grandeur of mountainsides. Grape vines and trees are just starting to open their buds, lake fishing looks good and goats in the valleys are having their kids. (http://www.epicureandestinations.com/lake-county-northern-californias-sweet-spot)