In addition to being writers, many BATW members are videographers. On this page you will find each member's YouTube or Vimeo channel url where you can view their videos.
Those of us who post videos benefit from followers and comments. If you enjoy what you see, please click on the "subscribe" button at our video sites to keep up with our work, and please do take time to leave a comment.
[Many thanks to Carole Terwilliger Meyers, who coordinated this project.]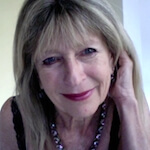 Wanda Hennig
WandaLust by Wanda www.wandahennig.com
I make videos on a variety of subjects, mainly to complement articles that I am writing, and sometimes just for fun.
YouTube Channel https://www.youtube.com/user/wandahennig
50 videos posted
50,100 views
Patricia Kutza
My philosophy is "Capture the essence – the story will follow."
YouTube Channel https://www.youtube.com/user/hiredhand2/featured
127 videos posted
172 subscribers
123,320 views
Berkeley and Beyond; Weekend Adventures Update; Travels with Carole
www.berkeleyandbeyond.com
http://www.weekendadventuresupdate.blogspot.com
http://travelswithcarole.blogspot.com
My approach is "you are there," and I achieve it with no cutting or editing.
YouTube channel https://www.youtube.com/traveluv
346 videos posted
1,439 subscribers
2,891,145 views
JulesOlder http://julesolder.com
Most of our videos, which we call minimovies, are about travel and do-gooding, often in combination.
YouTube channel; Vimeo Channel
http://www.YouTube.com/julesolder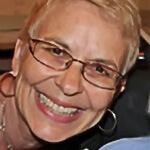 https://vimeo.com/julesolder
120 videos posted
178,000 views