Article and photos by Susan Alcorn
The gray skies and drizzle in Windsor at BATW's October meeting didn't dampen the festivities at the Winemaker Harvest Lunch at Sonoma-Cutrer.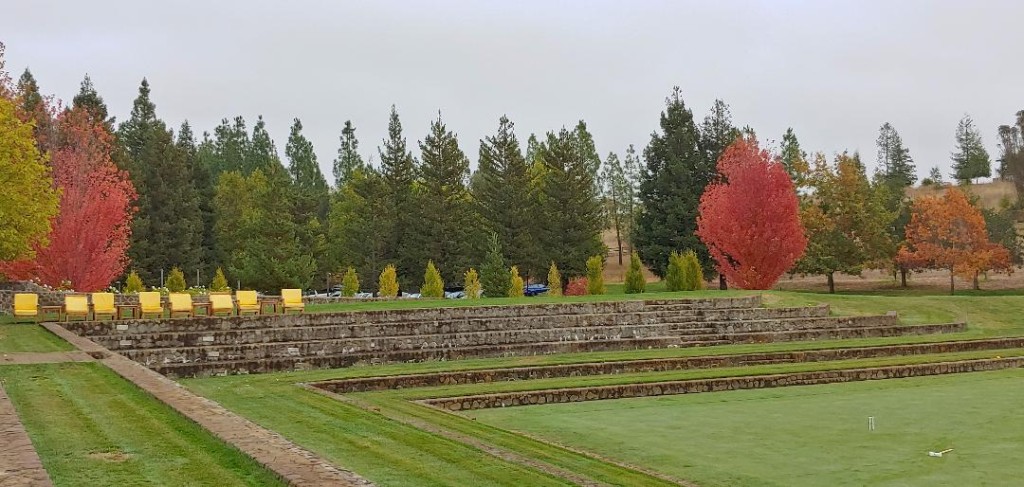 After our brief business meeting for BATW updates, we joined Hannah Stone, Hospitality Coordinator, for an informative talk on the history of the winery and their wine making process. Sonoma–Cutrer prides itself on "embracing Burgundian traditions on Sonoma soil," which, we learned, is demonstrated in their use of oak barrels, cooling tunnels, shaker tables and a process that gently presses the grapes while removing the leaves and other debris.
Returning from Hannah's tour by the vineyards, we were welcomed by Mick Schroeter, Wine Making Director. Schroeter, an amiable Aussie, entertained us with a bit of his life story. Wine making had been in his family for generations, but he wanted to take it in his own direction. In 1992, he and his wife set off on a 6-month tour of important wine growing regions of the world–including parts of Europe and the emerging viticulture industry in Chile and Argentina.
The couple also made their way to California's wine country where Schroeter worked a wine harvest. The rest, as they say, is history.
We dined on an excellent lunch catered by Elaine Bell Catering: a Spinach and Persimmon Salad paired with 2018 Rose of Pinot Noir; a Chicken Breast and Salmon Duet served with a 2017 Founders Reserve Chardonnay, a 2009 Founder Reserve Chardonnay, and a 2017 Owsley Pinot Noire. Dessert, an almond Olive Oil Cake was served with a 2018 Late Harvest Chardonnay.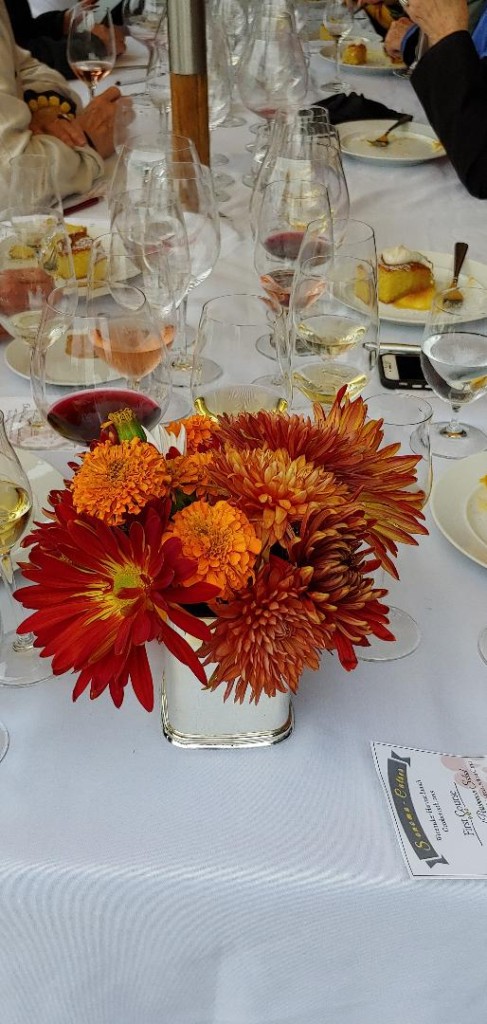 After this lovely repast, some members were eager to play croquet. We headed for the winery's carefully manicured championship-level croquet lawns.
Lee Daley, who organized this great event, had told us beforehand that the proper way to play was to wear all white with a pop of color, but the dress code was not strictly enforced. We divided into our teams and selected our mallets and balls.
It had been a while since any of our participants had played, but we soon got back into the game.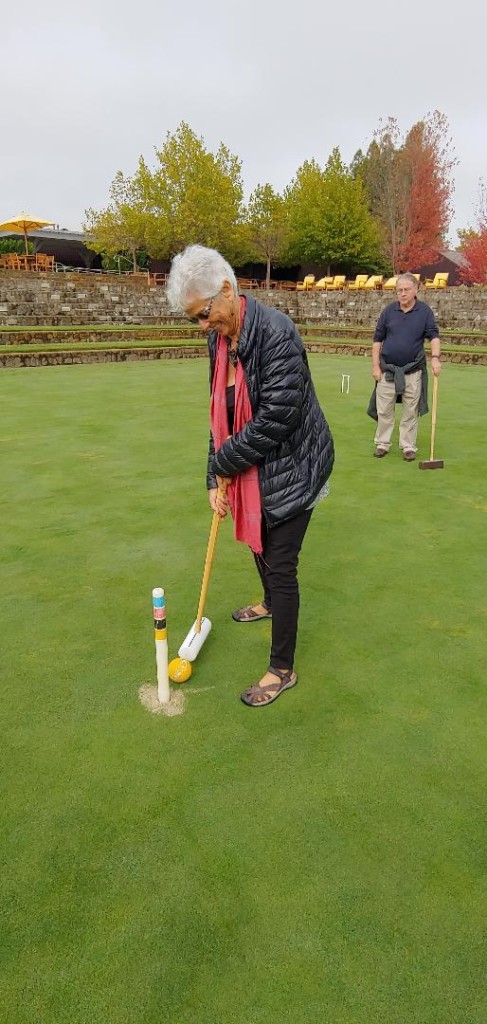 Croquet, especially Golf-Croquet is currently experiencing a resurgence, so if you decide to make a visit to the winery, be sure to reserve a time to enjoy this fun activity.  Events here.
Sonoma-Cutrer Winery is at 4401 Slusser Road, Windsor, CA 95492.  (707) 237-3489. Open Daily 10am – 4pm.