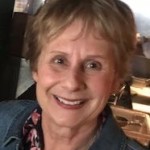 Ginny Prior, a long time BATW member who has served as both President and Executive Director, has been appointed to a new combined post of Web Editor and Executive Director, effective May 1.
She succeeds both Marc Longwood as Executive Director and Carolyn Koenig as Web Editor and will have the title of Executive director. This is the only BATW salaried post.
As many of you know, Ginny is past president of BATW (from 2011- 2014), and served as the first executive director of BATW in 2015.  She began her career in radio and TV news: You might recall hearing her on KSFO radio in the '80s and early '90s, and she's been a singer with five nightclub bands. She's been a CBS radio correspondent and a writer for USA Today and AAA magazines. The Town Crier, her regular column, appears in the Montclarion, and she writes a bi-monthly travel column for the Hills Newspapers and online in the East Bay Times. Her 15-minute adventure travel "Ginettes" can be heard on Out and About (http://sportsbyline.com/out-and-about/) on the Sports Byline USA radio network. Ginny is also an adjunct professor of journalism at St. Mary's College of California.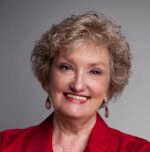 Carolyn Koenig has been a writer and editor for 30 years, and BATW web editor for eight years. Back in 1991, she and her family had just moved back to the Bay Area from Southern California when her husband sat next to Patricia Lee at a tourism function. She told him about BATW.  "My wife is a travel writer," Terry Koenig said … and the rest is history.
Carolyn joined BATW, and over the years has served on the Board, arranged numerous monthly meetings, and edited the revised BATW Handbook. She recalls when we met monthly at the International Youth Hostel in San Francisco, and fax machines were the hot new technology. She has also been a writer or editor for several publications including San Francisco magazine, In-Room CityGuide, Marin at Home, Smart Meetings and more.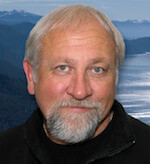 Marc Longwood is a photographer and writer and a long-time member of the BATW. He became executive director in 2017, but has volunteered his services and expertise for many years and is a former BATW board member.
Marc began his career as a wildlife biologist, and after graduate school developed a passion for magazine photography and journalism, establishing a studio and working for many major publications and corporations including Fortune, Business Week, Entrepreneur, Wall Street Journal and Wine Spectator. He has twice served as president of the Northern California chapter of the American Society of Media Photographer.
Over 20 years, he expanded and developed expertise in graphic design, art direction, script writing, hospitality and travel photography, and is the co-author of "Weekends for Two in Southern California." His many skills include expertise in digital imaging and technology, which he has taught at Sacramento State, and which he uses to help with many BATW website issues and processes.

Carolyn and Marc, thank you for your service to the BATW.
Judith Horstman